According to reports, Nichia has launched the Optisoli series, which accurately mimics natural daylight and does not produce ultraviolet light. This product has been applied to the Kunst museum Pablo Picasso Münster, the Ludwig Museum in Koblenz in Germany, and the Zeppelin Museum in Friedrichshafen, Germany. Zeppelin Museum in Friedrichshafen).
It is reported that Nichia's Optisisos LED products can provide natural color rendering, replacing halogen lamps and traditional LED directional lighting devices, visitors can fully appreciate the high fidelity of the surrounding lights.
The light source produced by the Optisolis luminaire mimics the full spectrum of visible natural light in the naked eye. The display index (CRI) above 98 at full intensity also provides a red color of R9 over 94, which is not a critical saturated solid color measured by CRI.
It is understood that ultraviolet light will reduce the quality of precious art and artifacts, and thanks to Nichia's expertise in the field of blue light and phosphors, Optisolis does not emit ultraviolet light. In addition, Optisolis offers high lumens per watt value, which can significantly save energy.
According to the report, museum visitors gave positive feedback on the visual improvement brought by Optisisos LED lamps. Today, the light from the luminaires used in art exhibitions gradually makes the colors and details of the artwork more vivid and influential.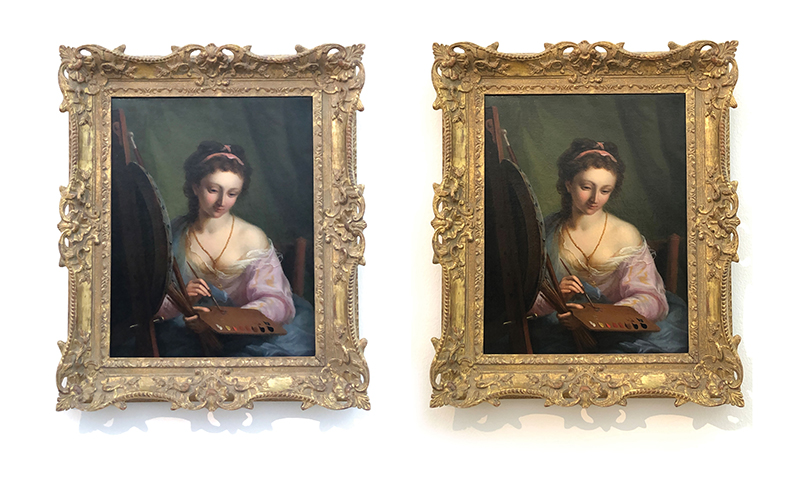 Portrait of the Zeppelin Museum (Source: Nichia)
Comparison of other lamps (left) and Optisolis products (right)